Hi Friends,
I started a thread last week about big-bore horsepower through the years and uploaded some vintage brochure images from 1972.
I dug around and found another 1972 Brochure for MX Models.
So I thought that I'd upload them for this fine group.
As I mentioned in my other thread, Yamaha provided some interesting performance claims.
These MX images do also.
The numbers are QUITE impressive.
Enjoy...
100cc
125cc
250cc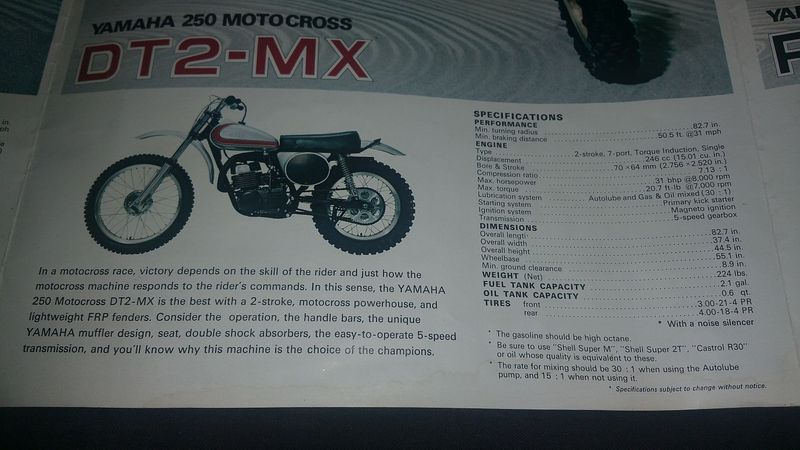 360cc