So last fall I rescued an XT500 from a storage building and became the proud owner. I spent the winter fixâ??n and cleaning to get it ready to ride. It turns out to be a great bike for exploring the back roads of Floyd county. This past weekend, Andy / drew0512 came up to Floyd for a few days of R&R in the cool mountain air and exploring back roads with me.
One of our stops to get the county map out and figure out where we are?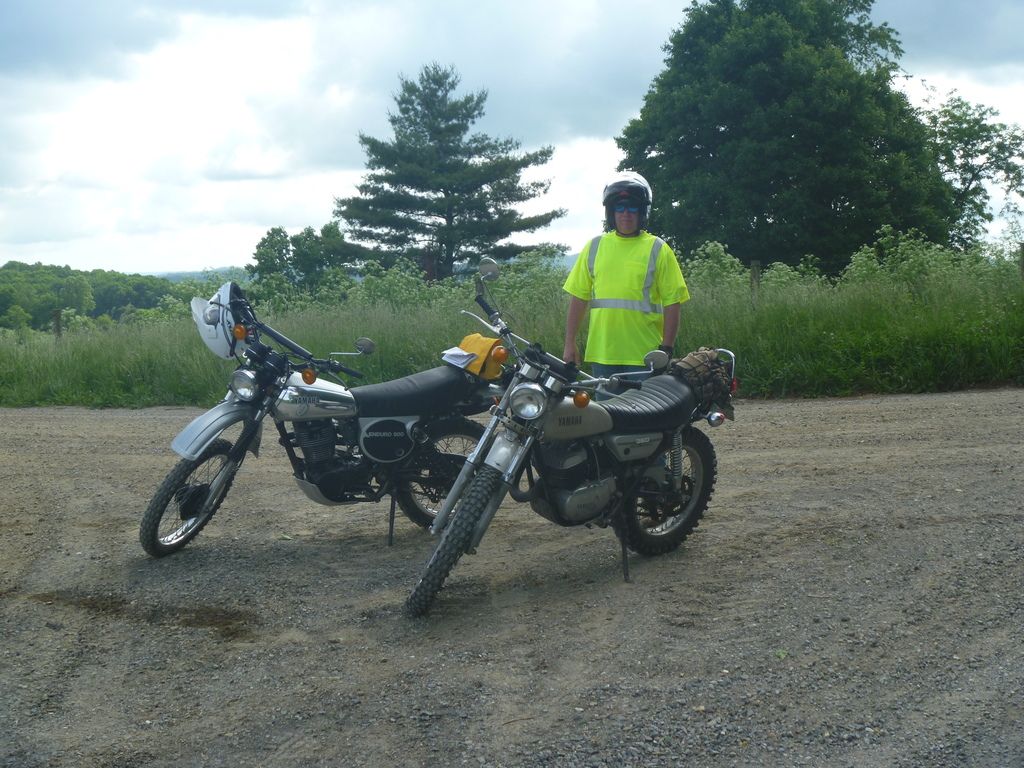 I love it when I see these signs.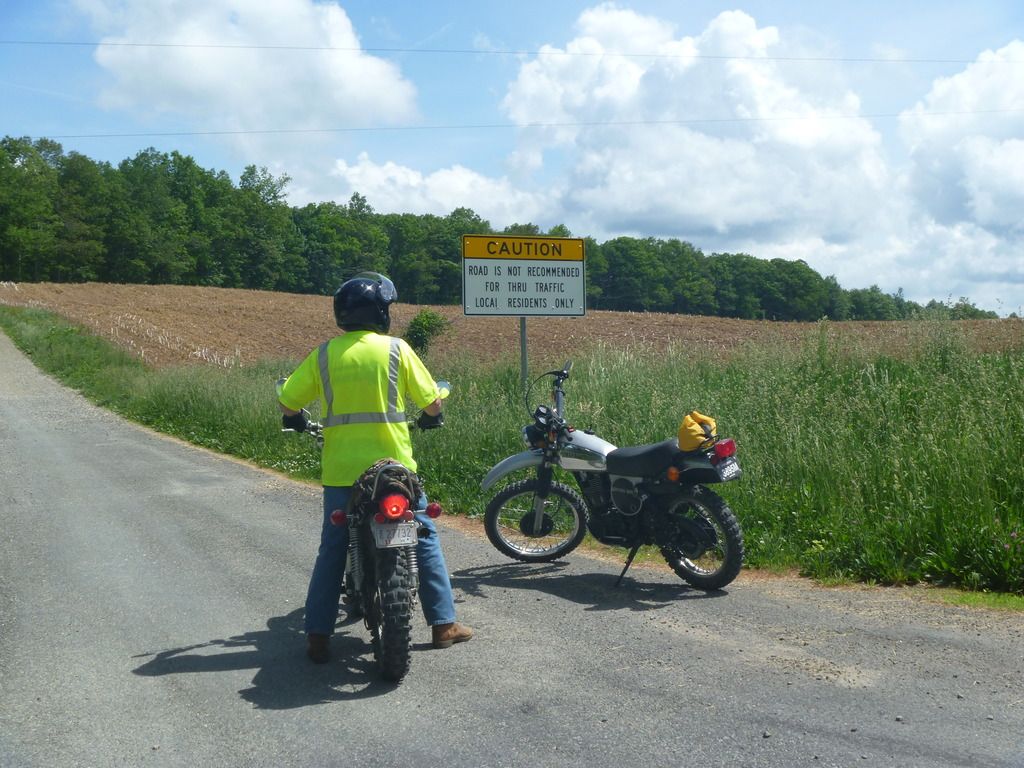 The view just past the sign.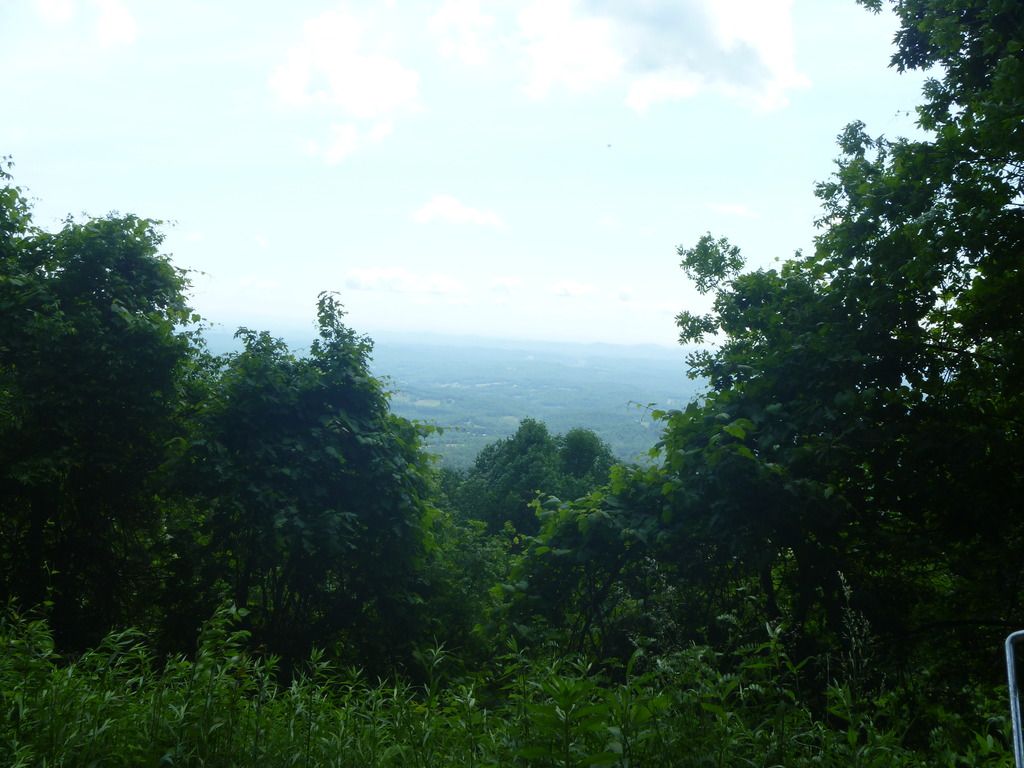 Another good sign.