[b]
Kinda late chiming in here, but EN is correct (imagine that?). The Boyesen # for the RT3 is #603. Look at the top of the white paper label at the top of the reed package in the photo below.
There was a definite improvement of performance for my bike with the Boyesen reeds only because the old OEM reeds had failed and the bike wouldn't start any longer.
[/B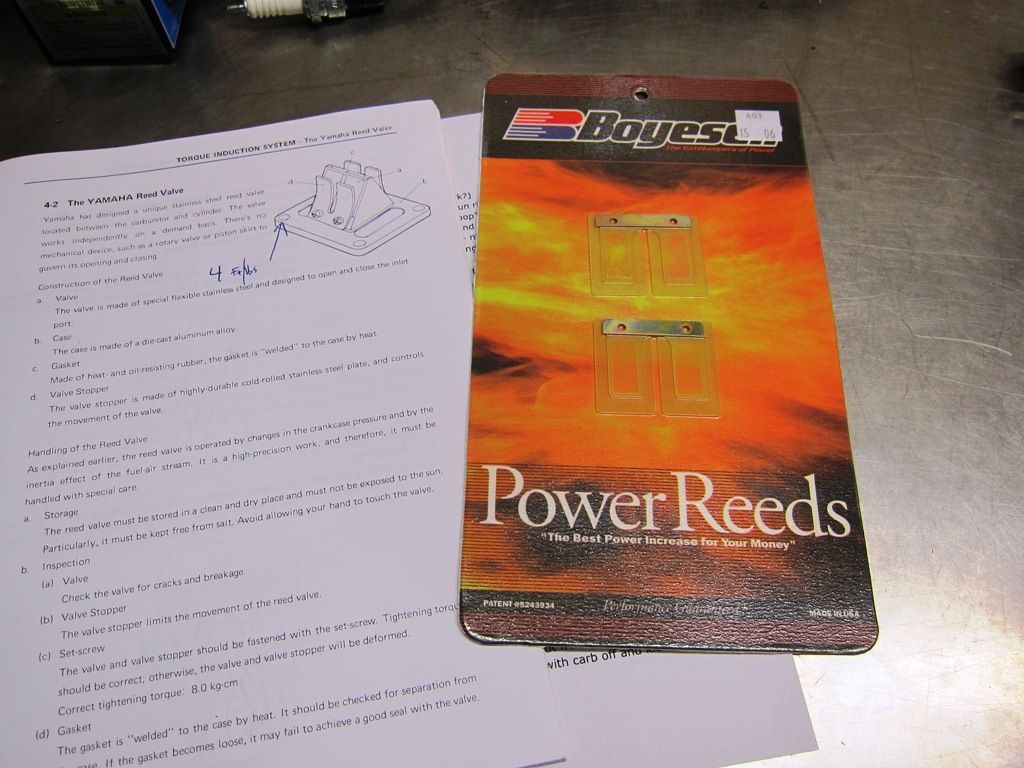 .
__________________
Formerly DTbop
1973 RT3
1981 IT-465
(1/2) 1982 IT-465
2001 Indian Scout
II Timothy 2:15
- "Study to shew thyself approved unto God, a workman that needeth not to be ashamed, rightly dividing the word of truth."
This applies not only to the Bible, but to your shop manual as well.
(borrowed from Dan's On-line Motorcycle Repair Course)